Mirrorlite® Genuine Glassless Mirrors

The Ultimate Choice for Mirrored Ceilings & Walls
(and the only brand of Glassless Mirror to receive a UL safety classification)


Safe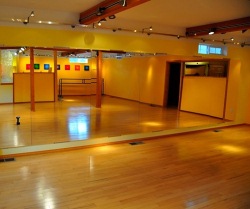 Mirrorlite® Glassless Mirror panels are shatterproof and can be used in an environment where glass mirrors can be hazardous if impacted. Since Mirrorlite® Glassless Mirror panels are safe as well as OSHA compliant, the potential for injury is practically eliminated, substantially reducing the exposure to liability claims. Some of our customers have reported saving up to 60% on their insurance premiums!

Lightweight
A Mirrorlite® Glassless Mirror 4' x 6' wall panel weights roughly 8 lbs. Since Glassless Mirror panels are lightweight they are easily transportable and are an ideal choice for non-load bearing applications as well.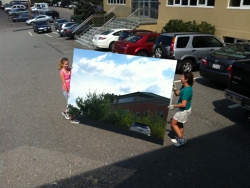 Mirrorlite® Glassless Mirrors can be affixed to any flat surface with minimal or no preparation. Since they are light weight, wall inserts and mirror supports are unnecessary. The mirrors can be mounted directly to finished plaster, wood paneling and interior partitioning.

The lightweight and shatterproof nature allow Mirrorlite® Glassless Mirrors to be used in applications unthinkable with glass or resin mirrors such as suspending them from ceilings with wire or nylon line or affixing directly to ceilings with our "Velcro-like" removable/re-closable fasteners.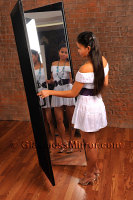 Optically Clear
The Mirrorlite® Glassless Mirror reflective material is mounted in front of the mirror resulting in a brighter and sharper image than conventional mirrors which have the reflective material mounted behind glass or plastic. Unlike glass and plastic(acrylic) mirrors, our mirrors are immune to darkening and ghost imaging.

Our mirror's rigid foam core and extruded aluminum frame results in a super flat reflective surface, eliminating image distortion by preventing bending and flexing.

Pricing & Sizes
For gym glassless mirror pricing, sizes, mounting options and accessories, please visit our main site at GlasslessMirror.com .